The experience of self
4.-11. June 2017
(you choose how long you want to join)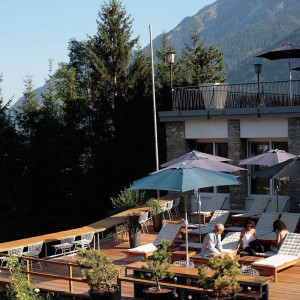 Fresh mountain air and a clear view of the peaks. Rejuvenating activities during the day, taste-buds pampered with delicacies and letting the day close with a drink on the sundeck: experience vacation and true self.
At the beginning of June I am offering something extraordinary: I will lead you through relaxing and inspiring days with movement, wellness and special insights.
Everyone is free to create their own day: sleep in or begin your day with a morning meditation. Come to yoga or endulge in an extended, healthy breakfast. Let life come to you: Hiking, relaxation and inspiring ideas.
Oh, my dear happiness, let's meet in Bad Gastein!
Program-Highlights:
Morningmeditation at sunrise
2 x Yoga per day
Insights: mindfulness & consciousness, flow, goals & change
Hiking with inspiring concept ideas
Chocolate-Tasting
Gin/Rum-Tasting
Sauna to your delight

Detailed Program
(English version on request, changes possible)
german version to download >> 
Wanderungen
Tastings
Yoga & Meditation
Spa & Wellness
DATE:
Sa, 4. – So, 11. June 2017
You choose how long you want to join between June 4rd and June 11th, 2017. There is something inspiring happening every day.
COSTS:
Special offers at Hotel Miramonte
(incl. accommodation, breakfast, 3-course dinner und daily retreat offer):
3 nights in a budget-twin-room: 315,- € per person (twin use), 390,- € (single use)
4 Nächte in a budget-twin-room: 400,- € per person (twin use), 500,- € (single use)
7 Nächte in a budget-twin-room: 665,- € per person (twin use), 840,- € (single use)
Please request additional offers from Haus Hirt if you are interested in attending and travel with family.
Program participation for external guests: 50 €/day (includes 2 x Yoga and the daily offer. Please register at least one day in advance at Hotel Miramonte.)

Request pricing offer:
Big view
Dining
Hotel Miramonte
Rooms
LOCATION: 
Bad Gastein, Austria
Hotel Miramonte or Haus Hirt
Bad Gastein is a truly magical place with it's Belle Epoque architecture. It's location in the Gasteiner Valley offers a beautiful location to retreat and recover.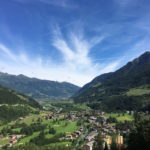 Hotel Miramonte and Haus Hirt stand out, because of their refined design and loving atmosphere. While singles and couples can relax at Miramonte, families are pampered at Haus Hirt.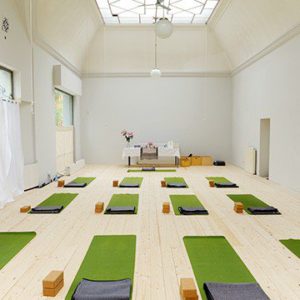 Depending on participation, the workshop sessions will be held either in the beautiful yoga studio rooms of the hotels or at the Yoga Pavillion of Bad Gastein.
Arrival: Bad Gastein is easy to reach by car. Flight connections are available to Salzburg and Klagenfurt. From there it's just a 1,5-2 hour drive by car or train to Bad Gastein.
Clemens Frede:
Clemens Frede has studied performance psychology and is a well-trained yoga teacher (RYT500). He teaches workshops and trainings to strengthen self-confidence and places performance in a new context. He lives in Hamburg and teaches internationally.