Are you stuck in planning, on a specific task or just generally?
Maybe you just want to live life a little more wholeheartedly?
Then it might be a good idea to talk about it.
1-on-1
Not only do I offer a second opinion and different perspective, but also solid methods and exercises to solve your issues. It's important to me that I can provide my clients with moments of insights – a thought or idea that changes everything for you.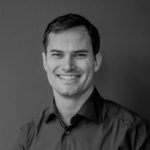 You decide the process and procedure. How often and how long we talk depends on the goal you want to achieve. We can talk on facetime, skype, phone or in person. In a first, free-of-charge conversation we can clarify the goal and framework.