Performance has a lot to do with self-confidence and with clarity about what you want to achieve and why. This applies to carreer plans just as much as sports and personal life.
1-on-1
Not only do I offer a second opinion and different perspective, but also solid methods and exercises to solve your issues. It's important to me that I can provide my clients with moments of insights – a thought or idea that changes everything for you.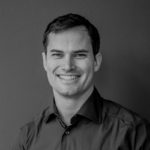 You decide the process and procedure. How often and how long we talk depends on the goal you want to achieve. We can talk on facetime, skype, phone or in person. In a first, free-of-charge conversation we can clarify the goal and framework.