September 1.-6., 2018
Hotel Kubatzki, St.-Peter Ording
The fresh air of the north sea and delicious food meets yoga, movement and meditation – that's how a vacation should be.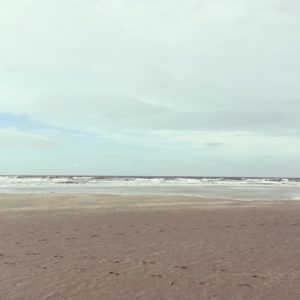 Movement theories and -studies are currently experiencing a huge revival in the context of yoga. Yoga is mixed with dance and intuitive movement. Challenging asanas are becoming less important, instead sensitivity for movement and physical awareness moves into the focus. What does being feel like?
Embodiment
This retreat dives into concepts and models, that allow a more attuned sensitivity and understanding of the body. What is movement? What is stability? How is it experienced in the body? Whether you have lots of experience in yoga or none at all – through simple asanas and experiential movement you will discover a new way to sense yourself physically and mentally. Embodiment is about exactly that: how do mind and body connect.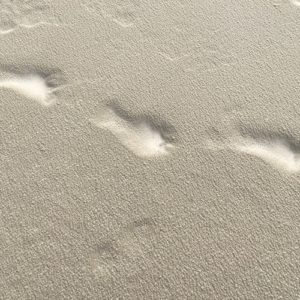 We will meet in the mornings and evening to practice on the mat. Sometimes we will explore through traditional asana, sometimes through intuitive movement, sometimes dynamically, sometimes slowly and calm. Spend the remaining time with walks along the endless beach or cuddled up with a good book. Of course, you can also enjoy time in the spa or 'pimp' your vacation with a relaxing massage. The delicious food of the Kubatzki is another enjoyable highlight and in the evenings you will go to bed relaxed and happy. Could it be any better?
Köstliches Essen
Das Kubatzki
Weiter Nordseestrand
Costs & registration
To register for the retreat, please email me. The room needs to be booked direktly with the Kubatzki (by telephone or email).
Costs Yoga (please book with me!)
365,- € for all yoga sessions during the retreat. (twice daily, on the first and last day once)
Costs accommodation (please book at the Kubatzki!)
Mini – small single room inclusive HP starting at 635,00 € for 1 person.
Mono – large single room inclusive HP starting at 735,00 € for 1 person.
Stereo as a single room inclusive HP starting at 820,00 € for 1 person.
Stereo as a double room inclusive HP starting at 1020,00 € for 2 person
Maxi as a double room inclusive HP starting at 1145,00 € for 2 person
Small Swiete as a double room inclusive HP starting at 1395,00 € for 2 person
Small Swiete as a triple room  inclusive HP starting at 1595,00 € for 3 person
(subject to change, no responsibility for accuracy)
Book now: