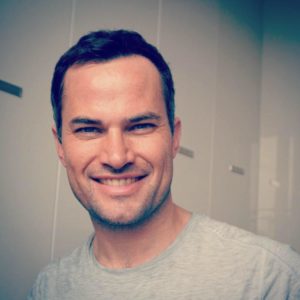 What I love about Yoga is that everyone is equal. Whether you're bendy or stiff in the muscles – when we go into the first downward facing dog, we all start at the same place and we all have something new to discover.

I am a registered yoga teacher (E-RYT-200/RYT-500) and teach classes in Hamburg as well as workshops and retreats.
Exploring yoga is a great experience. It can be intense and challenging, yet it is always rewarding and inspiring. For me, yoga is the study of how to deal with life and find happiness. In my classes I put emphasis on the experience, healthy alignment and presenting yoga as a modern life philosophy. I look forward to practicing and learning with you.
Training: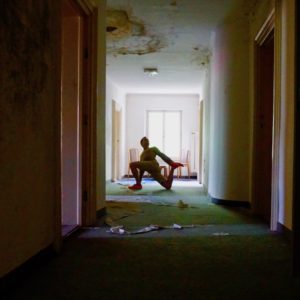 2009  Training YA 200 at Airyoga Munich
2010  Training YA 200 Anusara Yoga with Jordan Bloom, Katchie Ananda, Desiree Rumbaugh and Cityyoga Berlin
2011   Assisting Tara Judelle – Certification: Anusara Inspired Yoga Teacher ™
2014  100h Advanced Teacher Training with Tara Judelle
2015 200h Advanced Teacher Training with Tara Judelle and Scott Lyons
2015 RYT 500h
2014-2016 Master of Arts in Performance Psychology
2017 Stressmanagement-Trainer
2017 Trainer Progressive Muscle Relaxation (PMR)
+ many Workshops with internationally acclaimed teachers
The psychology of Yoga
My own practice and teaching is informed by the psychology of yoga. Specifically performance psychology. This does not mean 'higher, faster, better', but finding the center within; a refined balance between inner motivation and outer action.
Anusara Yoga
Anusara Yoga is a methodology I find essential in building a healthy yoga practice. The universal principles of alignment coupled with a life-affirming philosophy help tremendously to develop a sustainable practice and positive attitude.
Embodied Flow™
Embodied Flow™ is a young methodology, developed by Tara Judelle and Scott Lyons, which helps to develop an attuned sensitivity and integration of the body and mind. The acknowledgement of embodiment creates a more integrated experience of the self. The practice builds a bridge between the physical and a meditative experience.